Doc Savage in a small town. . .whether it's the 1930's or the 1970's...





1933 Ideal Library Hardcover Books Doc Savage Comics

by Street & Smith No. 9 Sept. 1942


Popcorn Air, do you know what I'm talking about? Popcorn Air is a magical kind of air that only little kids can find somewhere in the summer of their lives. This is a part of Doc Savage to me. Just like going to the circus or carnival side shows, cotton candy and ferris wheels, baseball and fish'n holes, and walking down a dirt road with bare feet. Spending all summer exploring the world, yet staying safely in your own backyard. Swigging down a bottle of soda-pop in the barber shop on a lazy hot afternoon. Hanging around the wire rack of comic books until your Dad honks the car horn. Yelling profanities, after all David Brinkley is on NBC Nightly News at 6:30 and supper is getting cold. Mom's worked hard all day and so has Popcorn Air.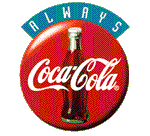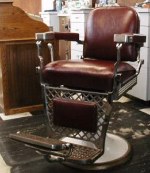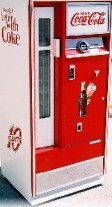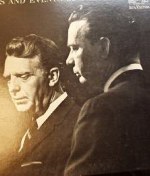 Even though "officially" we have left the war in Vietnam behind, it's still in the news. As Dad continues his verbatim, (actually he's made it to the editorial page in the news paper). American TV viewers are lost in an endless sea of sitcoms. As the Bi-Centennial approaches the patriotic red, white & blue America seems to have faded far away. Post-Vietnam America was anything but ready for Doc.
Summer of 1975 "Doc Savage the Man of Bronze" started a three day run at the Smoot Theatre in Parkersburg, West Virginia. John Phillip Sousa filled the air . . . strangely that red, white & blue don't seem so far away. Meanwhile, back at the wire rack. The ink was fresh on the pages of Marvel Comics issue of Giant-Size Doc Savage. The air was warm and crisp that summer of 1975. It was Popcorn Air.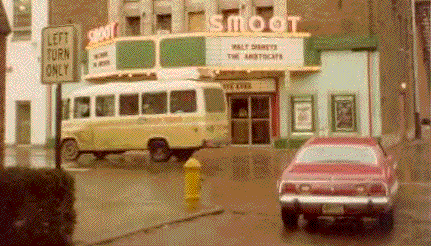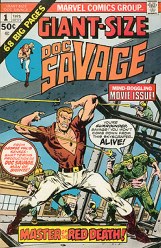 A lot of people, Doc fans mostly, complain about how bad the movie was. Maybe the time was wrong, maybe it was was the right time. I'm not argueing that the movie couldn't have been better. Just a thought backwards, at a time in my life and America's when things didn't seem clear. For Doc, America has never been anything else.
Did I mention it was the same theater where I saw "Peter Pan" when I was three? Then again the lines between Pan & Hook were as clear as those between Doc and any evil he faced.
There was talk about a new movie, comics have brought Doc from the past to fight in the present. Since Arnold became Govenor of California it becomes more unlikely. However, Personally I'd love a period piece. Either way, when the day comes for Doc to return to the silver screen or digital by then, I hope they don't lose sight of those "lines" that Doc is all about.
The older I grow the more I begin to feel like my childhood was the subject of a Norman Rockwell painting, which I know isn't true. I discovered Doc Savage at the age of 15...I know I had complications in life then, but then again who doesn't at 6 or 15 or even middle age. I think it's part of that whole point of view of never enjoying where we are because of those complications that we tend to look back and forget those complications of yesteryear and see only the good in childhood or our teens. I do know things like Doc keep me young inside if not on the outside. My kids haven't a clue what I'm talking about...then again, neither did I when my Dad was giving his speech...nuff' said.




Member of the Doc Savage Web Ring!


Sponsored By The Internet Fans of Bronze

Web Ring managed by Jeff Sines

Graphics by Chris Kalb
© Doc Savage is copyrighted by Condé Nast Publications, Inc.
This site updated October 31st, 2008 03:30 p.m.